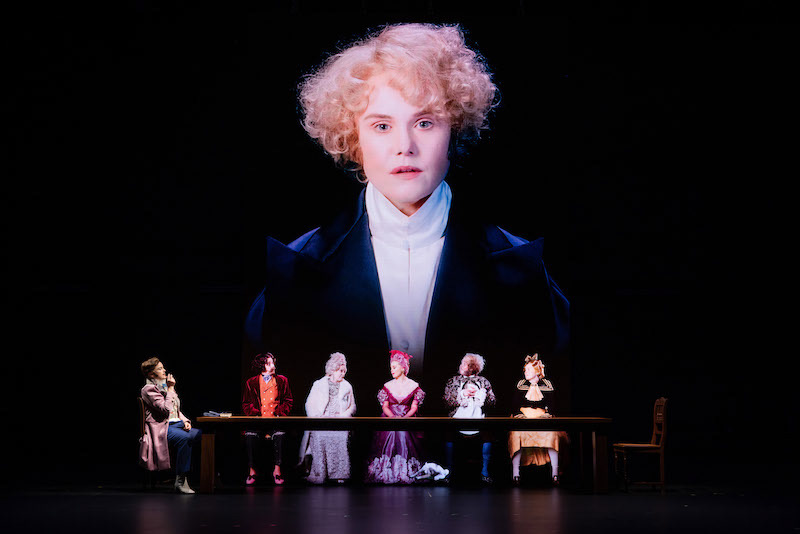 "A thrilling production." The Australian
★★★★★ The Guardian  ★★★★★ Time Out
★★★★★ Limelight  ★★★★★ Audrey Journal
★★★★★ Arts Hub  ★★★★½ Sydney Morning Herald

By Oscar Wilde
Adapted and directed by Kip Williams
World premiere
A classic story gets a Wilde twist
Oscar Wilde's century-old moral fable, packed with witticisms, is as devilishly wicked today as on its debut.
Seeing himself in a dazzling new portrait, an exquisite young man makes a Faustian wish for eternal youth. Dorian Gray throws himself into a life of wanton luxury drifting from the pampered salons of Victorian London to the darkest recesses of the capital, and revelling in the splendour of his beauty which remains forever golden. Meanwhile, the portrait – banished to an attic – becomes more and more grotesque.

This new interpretation of Wilde's only novel is adapted and directed by Artistic Director Kip Williams. Collaborating once again with Eryn Jean Norvill (Suddenly Last Summer, Romeo and Juliet), Williams' reimagining will see Norvill performing every role in the story in an audacious cascade of theatrical transformations. The inventive use of live video that made Suddenly Last Summer and The Resistible Rise of Arturo Ui so visually compelling will capture and amplify every move.

"The only way to get rid of a temptation is to yield to it."  Lord Henry
Press

"Sometimes a night in the theatre can, like a drug, rearrange the chemistry of one's brain. This was such a night. STC artistic director Kip Williams' use of live video has had its ups and downs but as a solution to adapting Oscar Wilde's novel, it was ingenious. By partially being told on screens, the story of a portrait that ages while its subject retains eternal youth echoed the narcissism of the social media culture. And this time Williams and collaborators had nutted out how to make video enhance theatricality rather than diminish it."

John Shand, Sydney Morning Herald.
"
...along with David Bergman's very sophisticated and thoughtful video work, bringing Australian theatre into a futuristic new era." Suzy Wrong, Suzy Goes See.
"Williams and video designer David Bergman create breathtaking moments, some with digital technology, others with the stuff of stick puppet shows" Jason Blake, Audrey Journal.
"
...some brilliant video design by David Bergman; and, as the story hots up, screens that move around in the air."

John McCallum, The Australian.
"The videos combine high production values and complete commitment. It's as if they've made a dozen short films as well as a play. The sensibility that springs to mind is "to the hilt". A climactic hunting scene in a forest was positively cinematic. The interweaving of pre-recorded content, live video and live action onstage was also the source of countless hilarious moments of subverted expectation." Bri Lee, The Saturday Paper.