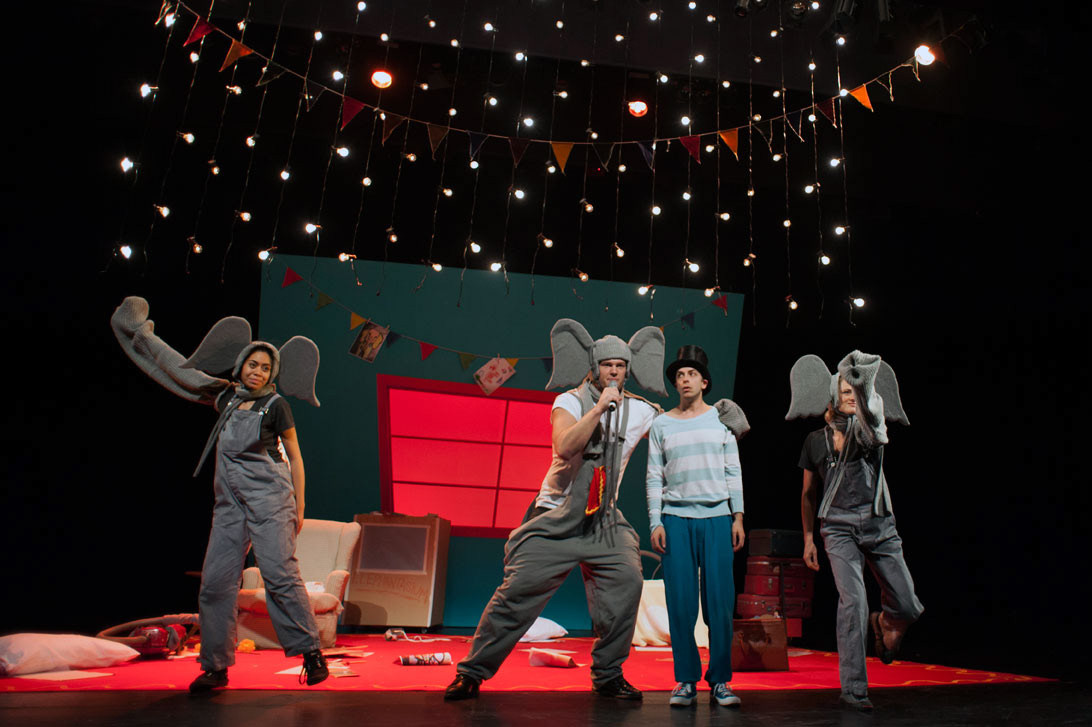 Too Many Elephants is an original play adapted from the much loved children book written by Ursula Dubosarsky. The play was written and directed by Kelly Mackereth.

An ultimately bittersweet story of Eric who through his own sense of imagination and solitude creates a world both in his room and his mind full of elephants out of toys to combat his personal issues at home.

I composed the music and songs for the production which was held at the Parade Theatre, NIDA. Sydney, Australia in May 2014.