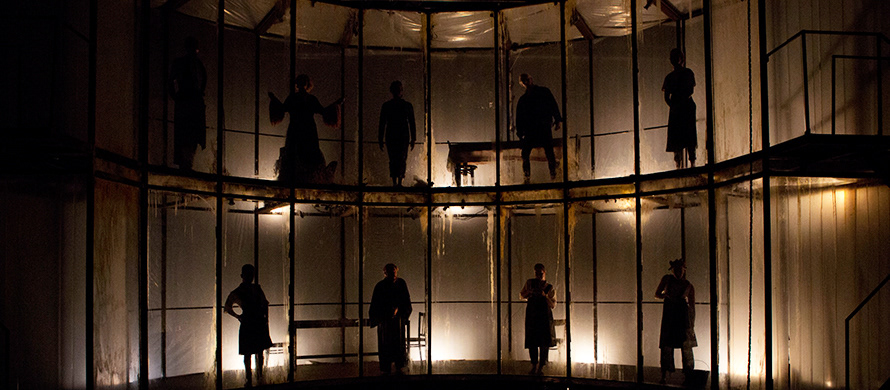 Director: Madeleine Humphreys.
Writer: Emme Hoy.
Set and Costume Design: Charlotte Mungomery.
Video Design: Aron Murray.
Lighting Design: Lachlan Hogan.
Sound Designer and Composer: David Bergman.
Premiere season June 2017, NIDA Playhouse.
SALEM was a piece devised and created by NIDA students and graduates. I was proudly asked to come in as a guest designer to work alongside the students to create the town of SALEM.

Part of the brief was extensive underscoring with a few very heightened sonic scenes as you will hear in the samples chosen below. Inspiration was drawn from Olafur Arnolds' score for Broadchurch, Cliff Martinez's score for Drive and S U R V I V E's score for Stranger Things

Below are samples of music composed for the show.